Thousands of homeowners and businesses in Suffolk County trust Bay Shore Fuel for our quality service and prompt oil delivery. We offer convenient online ordering to get you oil when you need it.
Why Choose Bay Shore Fuel?
1. Same day delivery, 7 days a week
2. No hidden fees
3. Family owned and operated
4. We deliver clean burning BioHeat
Same Day Delivery
All deliveries ordered by 11 am can be delivered the same day or later, if requested. Please note we cannot guarantee a delivery time. If you do not plan to be home all day, we strongly recommend paying by credit card.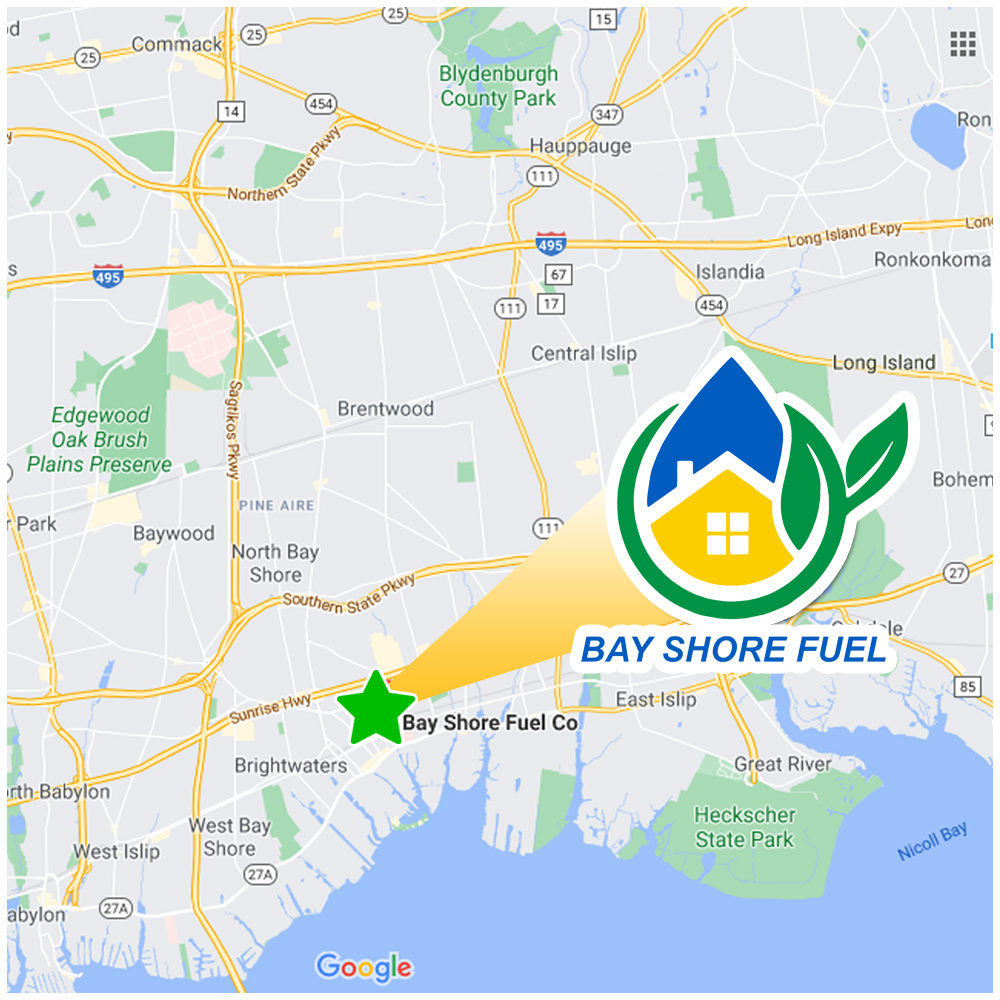 Service area
Check to see if you are in our service area by entering your zip code below.